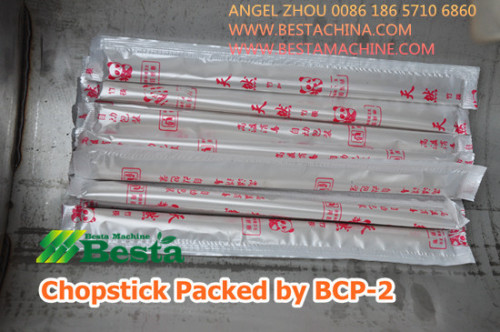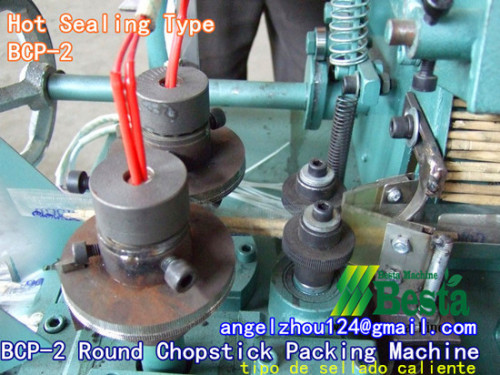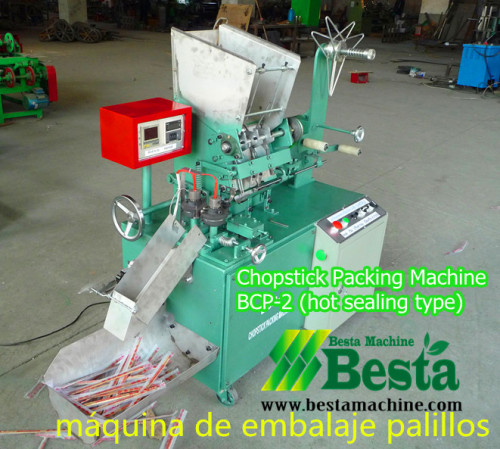 máquina de envasado palillo redondo
Descripción
BCP-2 Round Chopstick Packing Machine
BCP-2 máquina de envasado palillo redondo
Function: Packing round chopstick, 2 pcs/bag.
Besta Bamboo Machine Co., Limited supply all our customer with high quality
round bamboo chopstick packing machines. It is hot sealing type with excellent performance. For the videos, pls kindly check the video link below.
For more detailed introduction, welcome to send email to us. Thank you.
All of our machines will provide you very detailed operation manuals.
Video Link:http://www.youtube.com/watch?v=KrNyK88PLKU
90% OF CHINA MARKET ARE USING OUR MACHINES! HIGH QUALITY WARRANTY.
Power: 0.37 KW
Packing Length: No Longer Than 230 MM
Machine Size: 1300*700*1340MM
Packing Size: 1640*740*14000MM
Output (capacidad): 160 to 200 Pairs/Min
Machine Weight: 250 KGS
Gross Weight: 310 KGS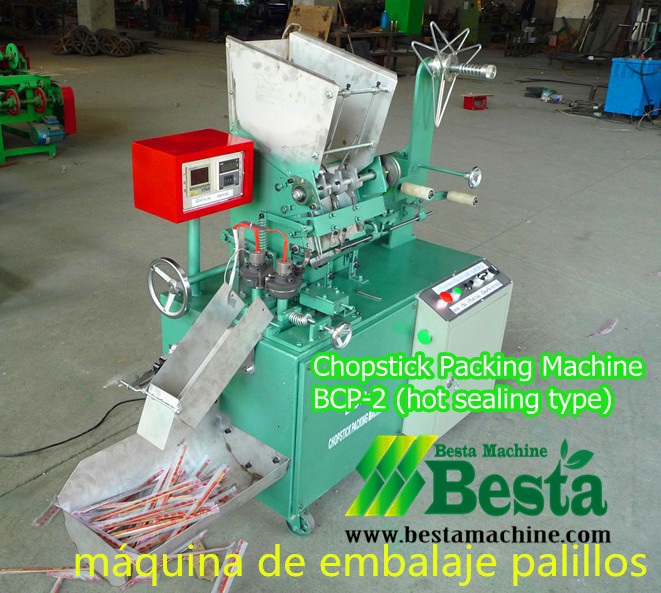 Besta Máquina de bambú Co., fuente limitada a todos nuestros clientes con alta calidad
máquinas circulares de bambú palillos de embalaje. Es el tipo de sellado caliente con excelente
rendimiento. Para los vídeos, los pls comprueban amablemente el enlace del vídeo a continuación.
Para la introducción más detallada, recepción para enviarnos el email. Gracias.
Todas nuestras máquinas se proporcionará manuales de operación muy detallados.
Video Link:http://www.youtube.com/watch?v=KrNyK88PLKU